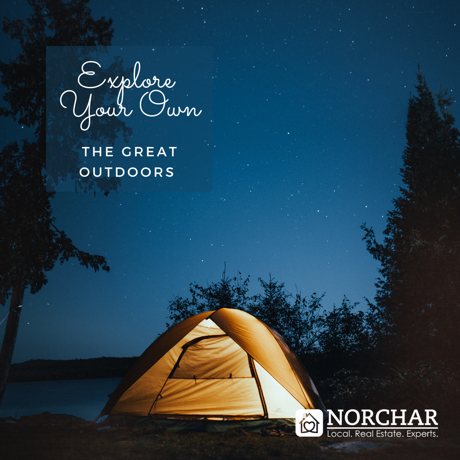 As Summer heats up and the kids are out of school, we turn to ideas for entertainment. What can you do that will not cost a ton of money and keep everyone entertained? Why not try "Camping at Home"?
This is the perfect time to put down our phones (exception -> photos) and spend quality time together playing games. I promise you that this is the stuff that kids will remember. I used to buy a few outdoors toys in the Spring and hold off giving them to my kids until a hot day and I heard the ubiquitous phrase, "I'm bored". Here you go, let's set up this ladder toss game and have some fun. I would dangle the carrot of flashlight tag for evening. My kids loved it and I'm going to brag for a minute, it ensured minimal fighting amongst the sisters that day! If we had a particular glum day or a full moon, well, ghost stories were gleefully anticipated!
But now everyone was hungry. No problem, if you've got a boujie backyard, you might have a designated fire pit. Today it's actually quite easy to pull out a portable fire pit too. I found one for under $100 at a big box store. We would buy a bundle a firewood, get it going and roast a few hotdogs on sticks. Equally dangerous and fun, throwing a long armed JiffyPop over the fire. It's hot and dangerous work, but our family has so many funny memories of dad yelping over the fire between the flames shaking a tin of popcorn in which only less than half would actually pop! Boy, was it memorable! Ah, good times!
For the folks who are committed and you need to prove something, camp with your kids in the backyard. Buy the tent, tarp, and sleeping bags and endure the wild of suburbia in your own backyard. As your family grows, it does not make it mandatory for adults to sleep in the tent. Maybe the kids want to take on the dangers of sleeping alone! Have at it!
Most of all, make it fun! Backyard fun makes memories your kids will hold forever!