Special attention to the following design elements should be kept in mind when considering multi-generational living.
1. Doorways / Openings – Modern homes are typically built with 30" or 32" doors, consider providing easier accessibility throughout the first floor by enlarging the doors to 34" or 36" doors. Door swings should also be given attention (especially when increasing the size of the door) some designs can be enhanced by replacing swing doors with a pocket door or barn door. Focus also on hallways and openings within the home, many builders and architects reduce the width and length of hallways to keep the build cost / square footage down. Wider hallways provide an attractive aesthetic that also includes simple accessibility with a walker or wheelchair. Hallways can also be multipurpose if considered early in the design process. A fantastic example of this would be an alcove within a hallway with a built-in desk that could be used as a pocket office. Don't forget the Overhead Garage Door. Enlarging the garage door to 18 feet wide will provide easier access into the garage, it will also provide more free space between the vehicles enhancing the accessibility for passengers exiting the vehicles.
2. Thresholds / Steps – Reduce steps and thresholds at the entrances to the home by replacing front lead walks steps with ramped front lead walks. This can easily be done by the landscaper / hardscape installer by bringing in some additional fill material to raise the grade. The goal is to ramp the lead walk so that it is flush with the front door stoop. The front door stoop can also be raised by the builder. This should be considered before the home starts construction because the foundation needs to be raised at the front door area and special framing needs to be designed into the plan to meet the building code. The threshold from the garage floor into the home can also be reduced or ramped if considered early in the design process. Roll-in showers are also becoming very popular for multi-generational homes. A roll-in shower has no threshold to step or trip over while entering or exiting the shower stall. This needs to be considered in the planning stage because the shower pan is actually built down into the floor joist system (typically 3" to 4" below the bathrooms finished floor level).
3. First-Floor Bedroom Suite – A master bedroom should be designed directly into the original build. If the family does not have an immediate need for a first-floor bedroom, this space can be repurposed as a family room, game room, music room, study or playroom.
4. Hard Surface Flooring – Type of flooring should be carefully considered especially on the first floor of a multi-generational homes. Carpets reduce mobility when using a walker or wheel chair. When carpet is used, consider a low pile or commercial style product.
5. Small Details – Consider the small details when building a multi-generational home. Replacing items like doorknobs with lever handles and standard light switches with decorator push switches can make life much easier and comfortable for family members with arthritis or loss of strength or muscle control. Consideration should be made to have the homebuilder install solid blocking for grab bars and future railings.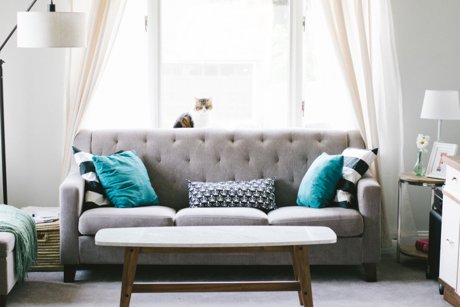 If someone wanted to find a house with an in-law suite is it easier to add on to an existing home or build new?
When considering the addition of an in-law suite the first question that is often considered is should I add to my existing home or build a new home. You must first define what the term in-law means as it pertains to your needs. Everyone has their own definition of the term in-law, from the very basic first floor bedroom and bathroom all the way to an additional small home on the same homesite. When defining your needs, you should consider the following items, number of bedrooms, number of bathrooms, do you need a kitchen or kitchenette, living room, dining room, separate entrance, foyer, laundry room, garage space, access to the basement, separate utility meters and appliances.
You can save money by sharing some common areas like laundry rooms, sharing a basement stair from a shared mudroom, and sharing garage space. Another way to save a lot of money is to build an in-law in the basement level of the home. Considering this space is already in place, it lends itself to be the most affordable method of adding an in-law.
Another item that must be considered when building or adding an in-law is zoning and the building envelope of the homesite. Most homes in neighborhoods are zoned R-1 (Residential - 1 Unit) what this means is you can only have one residential unit per lot. Once you add an in-law with a kitchen, bedroom, and bath you have turned the home a multi-family home. Some towns are stricter than others on how they define the code and zoning. Some towns will approve a variance to add an in-law while other towns will not. A building envelope is the space on the lot that is approved to build structure. When a developer submits community site plans to the town zoning board for approvals, they outline the front, side and rear setbacks of each building lot. These setbacks create what becomes the building envelope, the entire structure of the home must fit within this space.
Last and not least is the risk of over improvement. Adding an addition to a home in certain neighborhoods can be a very poor investment. All of the equity that you invest in the project might be lost if the neighborhood is unable to support your investment. It is advised to consult with a local real estate professional on how the plans for an addition might affect their resale value.
If a parent wants to purchase a home for an adult child what type of home should they look for?
When advising my clients on the purchase of a home for an adult child we typically focus our search on new homes or homes that have been properly updated. Low maintenance is the goal here, the most difficult factor of homeownership is keeping up with the maintenance. With a new home or a home that was extensively updated, a homeowner can enjoy (20-25) years of carefree living. When available in the clients target market, townhomes or condominiums can afford the leisure of low maintenance living though the Home Owners Association (HOA). The HOA collects a monthly fee that is used to pay a property management company to provide grounds and exterior building maintenance in most townhouse and condominium communities.
At what stage of the buying process should you engage a Realtor such as yourself?
The sooner you are able to bring a local real estate expert into the process the better. This will enable them to help you create the proper timeline and explain the process in more detail. A true professional will also be able to provide priceless resources and help you avoid costly pitfalls.
When you see a client "downsize" are they actually lowering expenses?
In my experience, many of the clients I work with do not experience the savings they expect when downsizing. The first reason is that many do not end up downsizing their new home. Here is an example…the clients have lived in a 2,300 square foot 4-bedroom 2-story home and now are empty nesters. They decide to downsize and look for the luxury of 1 story living after exploring what they need in their new home they end up buying a 2,300 square foot ranch.
The second reason is that many "downsize" buyers see this home as their last home purchase and they want it built with all luxury items like granite countertops, high end cabinets, stainless steel appliances, and hardwood floors throughout.
Last reason is that in many cases the cost of building a new home or finding a smaller home that is well maintained has increased at a higher rate than an existing larger home. An example; a 4,300 SQFT estate home built in 1993 for $415,000 sells on today's market for $505,000. The price of a new 2,200 SQFT ranch in the same town now sells for $512,000. The client experiences zero savings for nearly reducing the size of their home by half and to add insult to injury also experiences a higher tax burden because the taxes for the new ranch are assessed at the purchase price of $512,000 as where their existing home was assessed at $452,000.
Is it possible to make a home more accessible while adding property value?
The majority of home improvements that provide better accessibility to a home will not carry over to adding monitory value to the home, these upgrades however do provide additional marketability to a home and might help get the home sold quicker. Remember that you are installing these upgrades to provide a better quality of life for the person using them and you can never put a price on that.
SaveSave
SaveSave